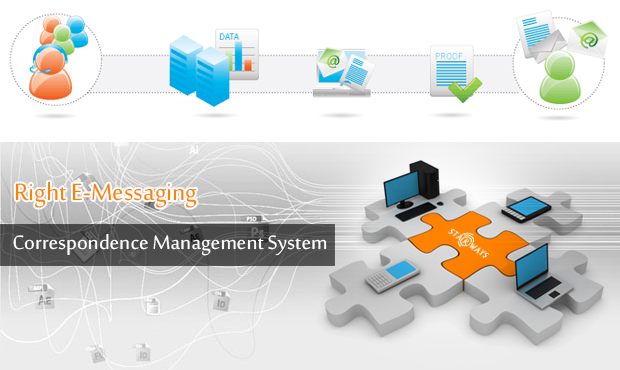 Right E-Messaging is one of the most feasible systems in the public and private sectors. It organized internal and external communications efficiently through archiving transactions using scanner and barcode to be ready to use in dynamic Environment integrating with the organizational structure.
Effective Electronic archiving :
Right E-Messaging supports archiving for incoming, outgoing, internally transactions with support for barcode and scanner archiving. And ability to transfer transactions between employees and referring them between departments, and ability to take actions on them and link them together, and send carbon copies of them, in addition to close incoming transactions with outgoing ones, and archive and post them over years.

Powerful employees task management :
Right E-Messaging manages tasks of employees effectively by classifying tasks by their types, so for example a referred transaction shows for all department employees (considering its secrecy), but who receive it first officially, becomes the responsible for it. In addition to delegate an employee with his colleague work in period of time.
Sophisticated Access rights :
Ability to organize access rights to screens, transactions and actions for departments and employees, and administrator can accept\reject sended transactions from employees that do not have privilege for that.
Right-E-Messaging Features
Ability to define the organizational structure and external establishments.
Support for incoming, outgoing and inner transactions with auto numbering and barcoding which makes tracking both transactions and transactions attachments easy.
Ability to link transactions, and determine the basic one which is considered as the beginning of the transactions chain.